{{gallery.thumbs[galindex].description}}
L-N-L® Impact Bullet Puller
Item #050092
Easily remove bullets without damage
Remove bullets from rifle and pistol cartridges without causing damage while capturing the bullet and powder for reuse.
Removes bullets from cartridges without causing damage
Captures the bullet and powder for reuse
Effective on most rifle or pistol cartridges up to .45 caliber
How it works:
Insert the correct collet in the plastic cap so the flat side of the collet fits with the handle side of the bullet puller.
Screw the cap onto the handle.
Loosen the cap a few turns and insert a cartridge — bullet first. Push the cartridge in until extractor groove or rim are engaged.
Tighten the cap.
Tap on hard surface until bullet is removed.
See Video: Shell Holder & Kinetic Bullet Puller Trick.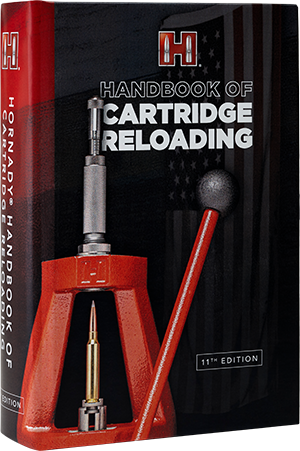 Three ways

to get the Hornady Handbook of Cartridge Reloading.
Hornady® Reloading App
Like the bound and eBook versions, the Hornady® Reloading App provides all the information needed to successfully reload a variety of rifle and handgun cartridges. Plus you can save favorites, add notes and more. Reloading data is avialable as low as 99¢ per cartridge or purchase a subscription for $19.99 and receive new data before the next book is printed.
Hardcover Book
This invaluable resource has over 1000 pages of data on all Hornady bullets. Purchase this hard-bound book and get reloading results.
Electronic Book
Download the Reloading Handbook as an Apple® iBook or get it on your Kindle®. Take it with you anywhere!