Micrometers & Calipers
Micrometer
Item #050071
All metal body micrometer with range of 0-1", reads to .001 of an inch. Ratchet stop on thimble assures uniform application of pressure when measuring. Thimble lock keeps thimble from turning when measuring. Includes plastic storage case.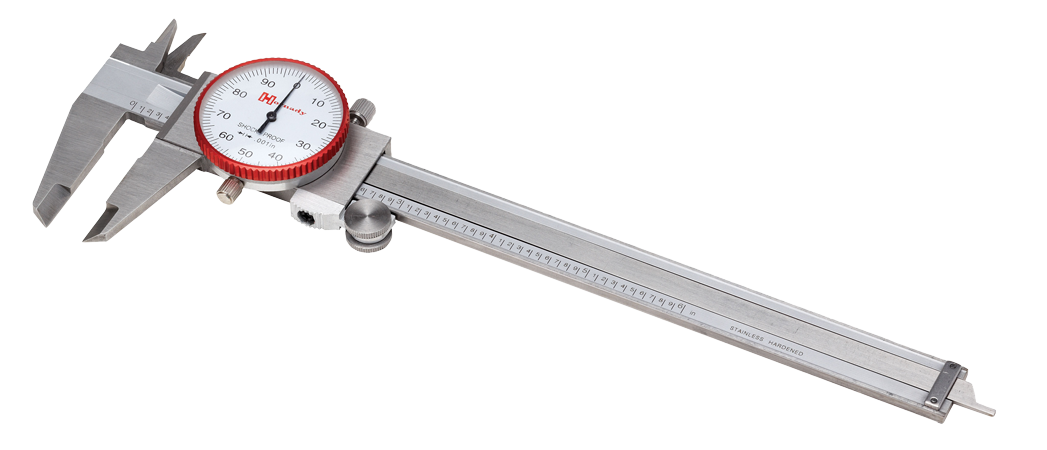 Dial Caliper
Item #050075
Stainless steel construction with shock-resistant dial is accurate to +/- 0.001".Four-way measurement capability: inside, outside, depth and step.
Slide may be locked in any position for precise measurements. Thumb wheel aids in easy opening and closing. Includes plastic storage case. (inches)
Digital

Caliper

Item #050080

Precisely measure case length, inside and outside case diameter, bullet length, primer pocket depth and overall cartridge length.

Features quick repeat and measuring speed, an extra large LCD screen and accuracy to .001." Battery and protective storage case included. (inches/metric)
Reloading
Handbook
An invaluable resource for your bench, with over 900 pages representing data of all Hornady bullets. Each cartridge features applicable Hornady bullets along with velocity/powder charts for easy reference. Purchase your copy and get reloading results.
eBook Editions
Download the Reloading Handbook from iTunes or Amazon. Take it with you anywhere!