{{gallery.thumbs[galindex].description}}
Lock-N-Load® Concentricity Tool
Item #050076
This tool identifies and eliminates bullet runout (or wobble). Just place ammunition in the tool, roll it, identify runout and use the dial indicator thumbscrew to adjust.
Features
Universal centers ensure precise alignment of most bottleneck cartridges from 22 cal up to 45 cal.
Easy-to-use precision adjustment knobs allow you to true up the runout on any cartridge.
Sturdy frame can be bolted to your bench
Provides improved accuracy for handloaders, and can be used to true up factory ammo too.
Related
Products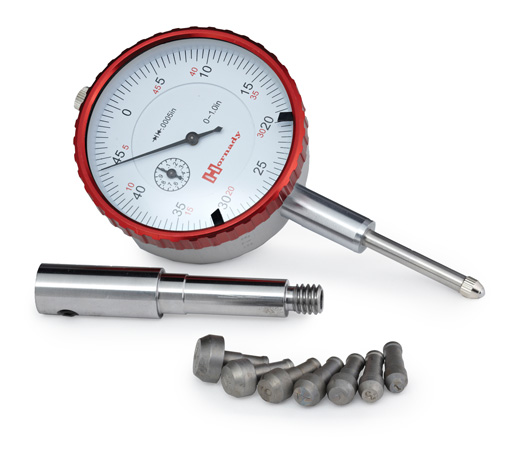 Neck Wall
Thickness Gauge
Item #041223
This accessory to the Concentricity Tool offers the next step in ultra-precision reloading.
Its .0005 increment dial indicator helps identify neck thickness variations so you can sort and measure case necks or verify your neck turning operation – ultimately enhancing accuracy. (Concentricity Tool not included.)
Find the right dies & accessories to complete your reloading project.
Dies & Die Accessories
Case Feeder Plates
Bullet Puller Collets
Trimmer Pilots
Shell Holders & Shell Plates
Primer Punch
View

Sizing Charts