Presses & Accessories
For decades, reloading has been the driving force behind the Hornady name. From the single stage Classic to the progressive Lock-N-Load AP, Custom-Grade Dies, and our innovations to come, we're continually putting more into reloading so you can get more out of it.
To experience our commitment to reloading firsthand, spend some time at your Hornady dealer's Reloading Center. You'll quickly see how we can make you a better reloader.
Lock-N-Load® AP™
Progressive
Reloading
With a single pull of the handle, you'll feel the difference between this high-performance machine and ordinary reloading presses. You'll feel the smooth responsiveness, the rugged construction, and most of all, the power!
Check out the AP™
Lock-N-Load® Iron Press®
Evolutionary
Technology
The Lock-N-Load® Iron Press® loader is built to be the heaviest, most rigid press in its class. Tight tolerances in manufacture and assembly combine to provide consistency and precision that will deliver match accurate ammunition, round-after-round, year-after-year.
View the Iron Press®
Lock-N-Load® Classic™
Precision

and Ease

The Lock-N-Load Classic delivers both dependability and precision with its uniquely angled, solid cast frame that offers greater visibility and easier access to the cartridge.

See the Classic™ Press
Lock-N-Load® 50 Cal BMG™
.50 BMG Reloading
with Accuracy
This single stage press features our exclusive Lock-N-Load® technology in the ram, which means you can change your shell holder over to ram-prime, then move the shell holder to the top plate.
View the 50 Cal BMG™ Press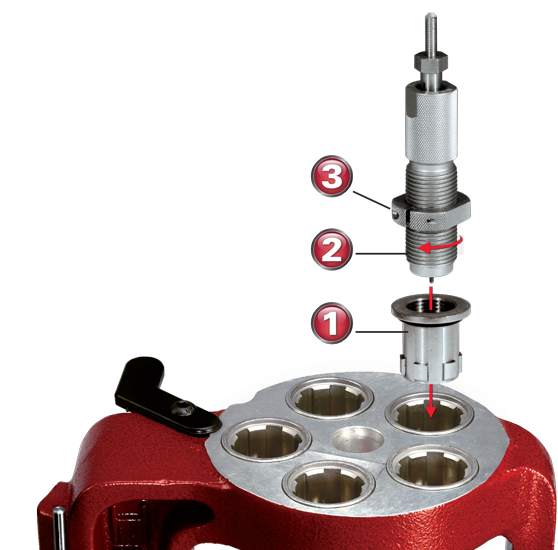 How Lock-N-Load® Works
The Hornady® Lock-N-Load® System is as Easy as 1-2-3
Insert the Lock-N-Load® die bushing into the press bushing and lock it into place with a twist. The six locking lugs on the die and press bushings will hold it securely in position.
Insert your standard die with 7/8"-14 threads into the Lock-N-Load® bushing.
Adjust the die to the proper position and lock your setting into the place with Hornady's unique Sure-Loc™ lock ring.
To change calibers, simply twist the die counterclockwise, remove die and insert your next preset Lock-N-Load® die and bushing. Because they remain locked in their Lock-N-Load® bushings, your dies will remain exactly as you set them. The positive locking action of the Lock-N-Load® bushings holds the dies in rock solid, perfect alignment.
Once you try Lock-N-Load® from Hornady®, you'll NEVER want to go back to your old system!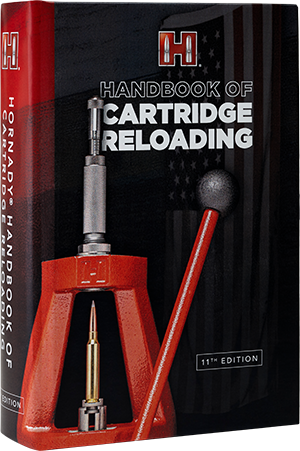 Three ways

to get the Hornady Handbook of Cartridge Reloading.
Hornady® Reloading App
Like the bound and eBook versions, the Hornady® Reloading App provides all the information needed to successfully reload a variety of rifle and handgun cartridges. Plus you can save favorites, add notes and more. Reloading data is avialable as low as 99¢ per cartridge or purchase a subscription for $19.99 and receive new data before the next book is printed.
Hardcover Book
This invaluable resource has over 1000 pages of data on all Hornady bullets. Purchase this hard-bound book and get reloading results.
Electronic Book
Download the Reloading Handbook as an Apple® iBook or get it on your Kindle®. Take it with you anywhere!
Find the right dies & accessories to complete your reloading project.
Dies & Die Accessories
Case Feeder Plates
Bullet Puller Collets
Trimmer Pilots
Shell Holders & Shell Plates
Primer Punch
View

Sizing Charts
Reloading

with Rosie

Join British celebrity and budding reloading enthusiast Rosie Jones as she learns everything from the basics to the finer points of reloading with the help of industry experts using the finest Hornady equipment.